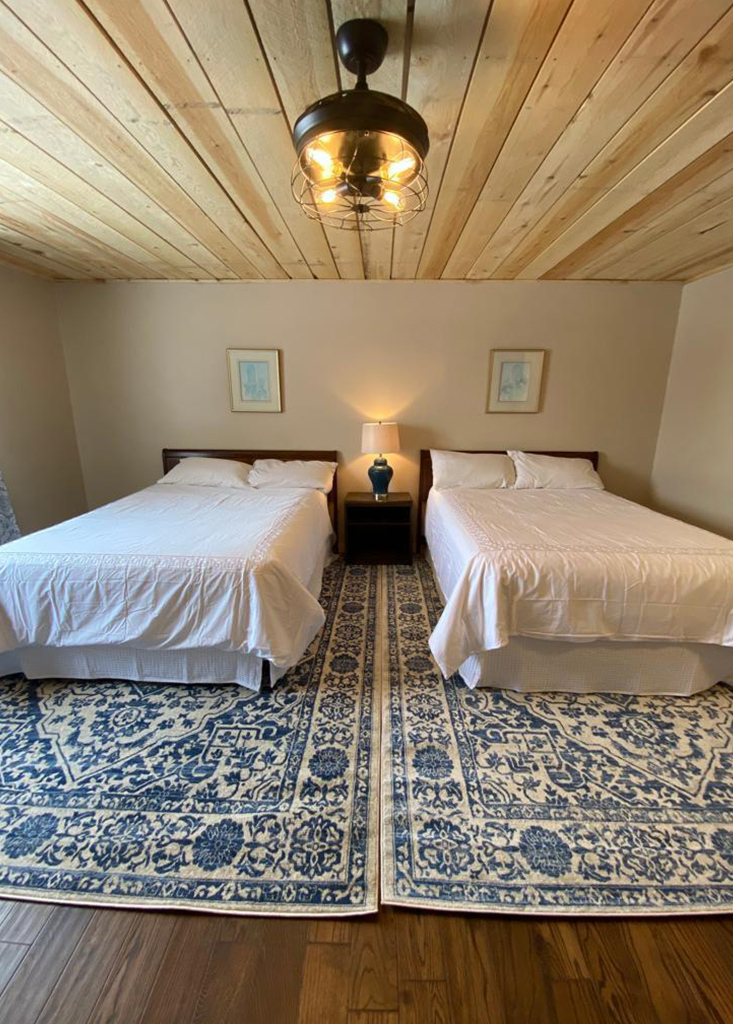 Visit Riverdale Resort and enjoy the French River Fishing Lodges!
The French River, which is surrounded by magnificent natural beauty, provides a plethora of activities and attractions, including beautiful cruises, mountains, and countless historical sites. You'll find it difficult to leave this delightful, one-of-a-kind location. Our French River Lodges rentals in Northern Ontario is a waterfront property with cottages and cottage-style suites where  full-service restaurant and bar services are available.
If you are a lover of Fishing then our French River Fishing Lodge is specially made for you where we provide a pool area near the lodge for holiday makers.So, with fishing activities you can enjoy the full ambiance of Beautiful lodge. Here you can spend quality time with your loved ones, a fishing lodge escape is likewise an incredible method for utilizing your quality time without consuming all your energy! time doing more of what you love.
Bedrooms
Standard room with one double size bed
Standard room with two double size bed
Key facts about the property
Internet, Air conditioning, Pets allowed, Designated smoking areas
View:

Lake

Bed Type:

1 Double-size bed

Categories:

Rooms
Prices start at: $115 per night (+taxes and fees)
View:

Lake

Bed Type:

2 Double-size bed

Categories:

Rooms
Prices start at: $130 per night (+taxes and fees)