This summer, if you're searching for a revitalising trip, you might want to think about going to one of Ontario's many upscale cottage resorts. These resorts combine the convenience and comfort of a hotel with the allure and seclusion of a cottage to provide the best of both worlds. Along with taking in the breathtaking scenery of the lakes, forests, and islands, you may also take use of the activities and amenities that best fit your interests and requirements.
If you're travelling with family, friends, or a significant other, there is a luxury cottage resort in Ontario that will suit your preferences and price range. The advantages of visiting a deluxe cottage resort in Ontario, as well as some of the greatest ones, are listed below.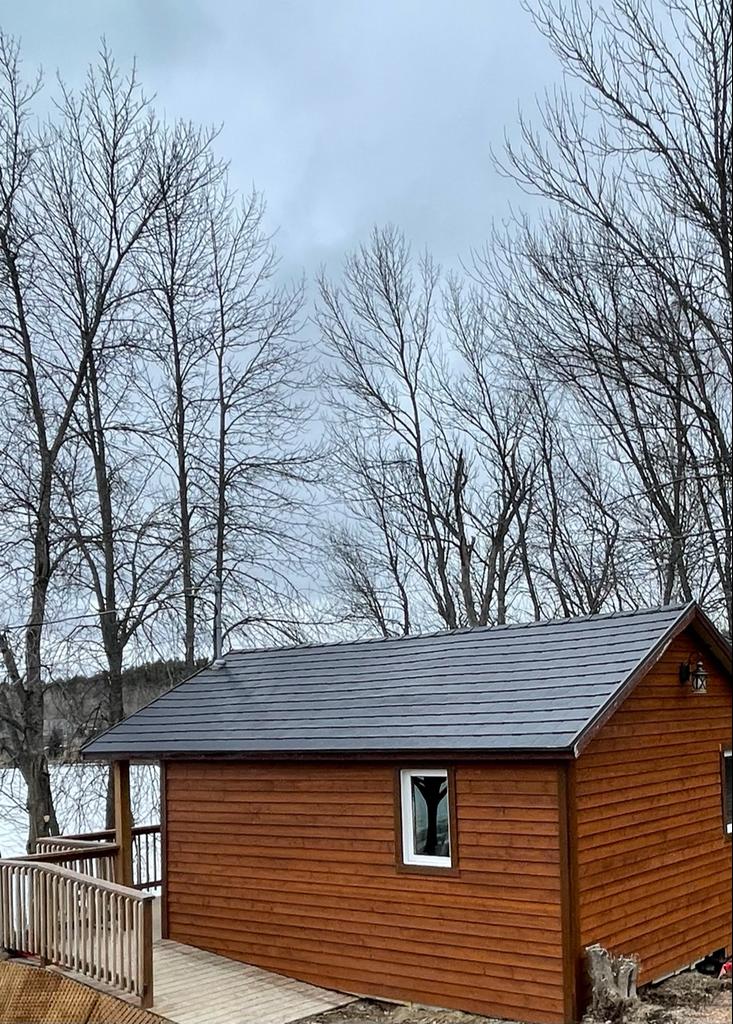 Benefits of Staying at a Luxury Cottage Resort in Ontario
Nature's tranquillity and beauty can be appreciated without compromising on quality or comfort. Luxury cottage resorts in Ontario provide lavish, exquisite lodgings with contemporary features and services, all while blending in with the natural surroundings. Jacuzzis, private balconies, comfortable fireplaces, fully functional kitchens, and more are available to you.
To suit your mood and interests, a variety of activities and services are available. There is something for everyone at luxury cottage resorts in Ontario, whether you want to unwind or have fun. Spa services, yoga sessions, fine cuisine, wine tasting, and other indulgences are available. Activities like hiking, canoeing, kayaking, fishing, golfing, skiing, snowmobiling, and more allow you to explore the outdoors.
You can connect with your loved ones in a serene and intimate setting. Luxury cottage resorts in Ontario are ideal for spending quality time with your family, friends, or partner. You can enjoy each other's company without distractions or interruptions from other guests or staff. You can also create memorable experiences by celebrating special occasions, such as birthdays, anniversaries, weddings, or reunions.
Best Luxury Cottage Resorts in Ontario to Visit This Summer
Riverdale Resort:
This resort is situated on the French River as well, but offers a different vibe and style. The resort features Muskoka-style cottages that are cosy, charming, and waterfront. You can enjoy modern amenities like fresh-cooked meals at their restaurant and bar, Wi-Fi access, satellite TV, and more. You can also experience the wilderness of the north with activities like ATV riding, snowmobiling, ice fishing, swimming, boating, and more.
Lodge at Pine Cove:
This resort is located on the French River, one of the world's great wild places and a historic waterway for indigenous people and explorers. The resort offers one-, two-, or three-bedroom cottages that are chic, romantic, and comfortable. You can enjoy luxury amenities like fine dining, massage therapy, yoga classes, and more. You can also discover the French River and its wildlife with activities like kayaking, canoeing, fishing, hiking, and more.
J.W. Marriott The Rosseau Resort and Spa: This resort is located on Lake Rosseau in Muskoka, one of the most popular destinations for luxury cottages in Ontario. The resort is modelled on the Royal Muskoka Hotel, a 1901 landmark known for its high society clientele. The resort offers lakefront suites that are spacious and sophisticated. You can enjoy upscale amenities like an indoor-outdoor pool, a spa, a fitness centre, several restaurants and bars, and more. You can also enjoy the beauty and activities of Lake Rosseau with activities like sailing, kayaking, paddle boarding, fishing, golfing, skiing, skating and more.
These are just some of the many luxury cottage resorts in Ontario that you can visit this summer. Whether you want to escape from the city or explore a new region you will find a resort that will meet your expectations and make your vacation unforgettable.