The French River has long been a draw for anglers, nature lovers, and anybody looking for a tranquil getaway from the bustle of daily life because of its lush wildness and winding waterways. French River cottage rentals are the ideal getaway for anyone wishing to get back in touch with nature and relax in a homey, rustic environment, nestled within this magnificent scenery.
1. Accepting the Beauty of Nature
The French River, which is in the centre of Ontario, Canada, is a refuge for leisurely outdoor pursuits and beautiful scenery. Its serene rivers, thick forests, and plethora of wildlife combine to create an environment that is truly a nature lover's delight. You can fully immerse yourself in this natural wonderland with French River cottage rentals, offering a unique and personal experience that no hotel or resort can match.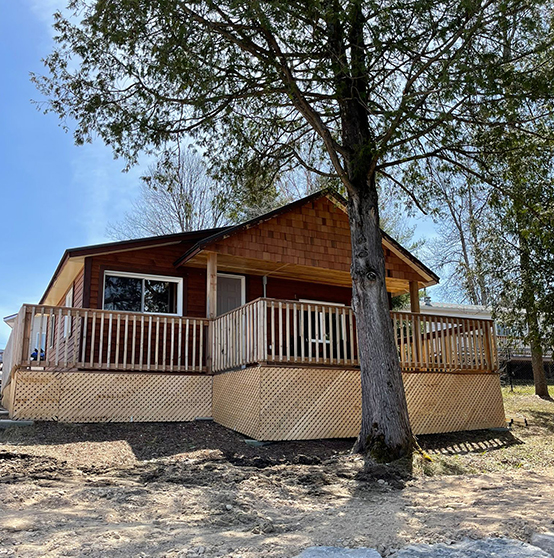 2.The Allure of Vacation Cottages
The French River region's cottage rentals provide a perfect balance of cosiness and rustic appeal. These cosy retreats usually have large decks with views of the river or forest, stone fireplaces, and woodsy interiors. Whether you're organising a fishing trip with buddies, a family holiday, or a romantic weekend for two, these cottages offer the perfect environment to make lifelong memories.
3.Unplug and Reconnect
Unplugging from technology and reestablishing a connection with loved ones and the natural environment is one of the most alluring features of renting a cottage in the French River region. You'll be able to completely relax and concentrate on the present moment because there may be spots with spotty or nonexistent cell phone service. You'll also be free from persistent notifications and interruptions.
4.Endless Outdoor Adventures
The French River region is a haven for outdoor enthusiasts, and cottage rentals serve as an excellent base for your adventures. Whether you enjoy kayaking, canoeing, hiking, fishing, or simply lounging by the water, this area has it all. The French River is famous for its world-class fishing opportunities, with an abundance of walleye, bass, and pike, making it a prime spot for anglers.
5.Starry Nights and Campfires
As the sun sets over the French River, a new world comes to life: a sky filled with countless stars. Cottage rentals often include outdoor fire pits, allowing you to enjoy the magic of a crackling campfire under the vast, starry sky. It's the perfect opportunity to share stories, roast marshmallows, and savour the simplicity of life in the great outdoors.
6. A Home Away from Home
French River cottage rentals offer all the amenities you need for a comfortable stay, including fully equipped kitchens, cosy bedrooms, and clean bathrooms. Many also provide canoes, kayaks, and fishing gear, so you can truly make the most of your time on the water.
Booking Your French River Cottage Rental
You have a number of alternatives when it comes to locating the ideal cottage rental in the French River region such as Riverdale. Online listings are provided by several rental companies, so it's simple to look through available cottages, confirm their availability, and reserve the one that most closely matches your requirements.
Rental cottages on the French River offer a unique chance to take in the peace and beauty of this extraordinary natural sanctuary. A cottage rental in the French River region offers a wonderful and restorative getaway with cosy lodging, a beautiful natural setting, and countless outdoor activities. These rentals provide a vacation that embodies the spirit of the Canadian wilderness and an opportunity to commune with nature in its most unadulterated state, whether you're looking for adventure or isolation.