Are you looking for a relaxing and romantic getaway in Ontario? Do you want to enjoy the beauty of nature, the comfort of luxury, and the thrill of adventure? If so, you might want to consider renting a cottage on the French River or staying at a waterfront resort in Ontario.
The French River is a historic waterway that flows from Lake Nipissing to Georgian Bay. It was once used by fur traders, explorers, and Indigenous peoples as a route to the west. Today, it is a designated Canadian Heritage River and a popular destination for canoeing, kayaking, fishing, hiking, and wildlife viewing. The French River offers stunning scenery, diverse ecosystems, and rich cultural heritage.
One of the best ways to experience the French River is to rent a cottage on its shores. There are many options to choose from, depending on your budget, preferences, and group size. You can find cosy cabins, spacious chalets, and elegant lodges that offer amenities such as fireplaces, jacuzzis, kitchens, porches, and private beaches. Some of the french river cottage rentals also provide access to boats, bicycles, paddleboards, and other equipment for outdoor activities.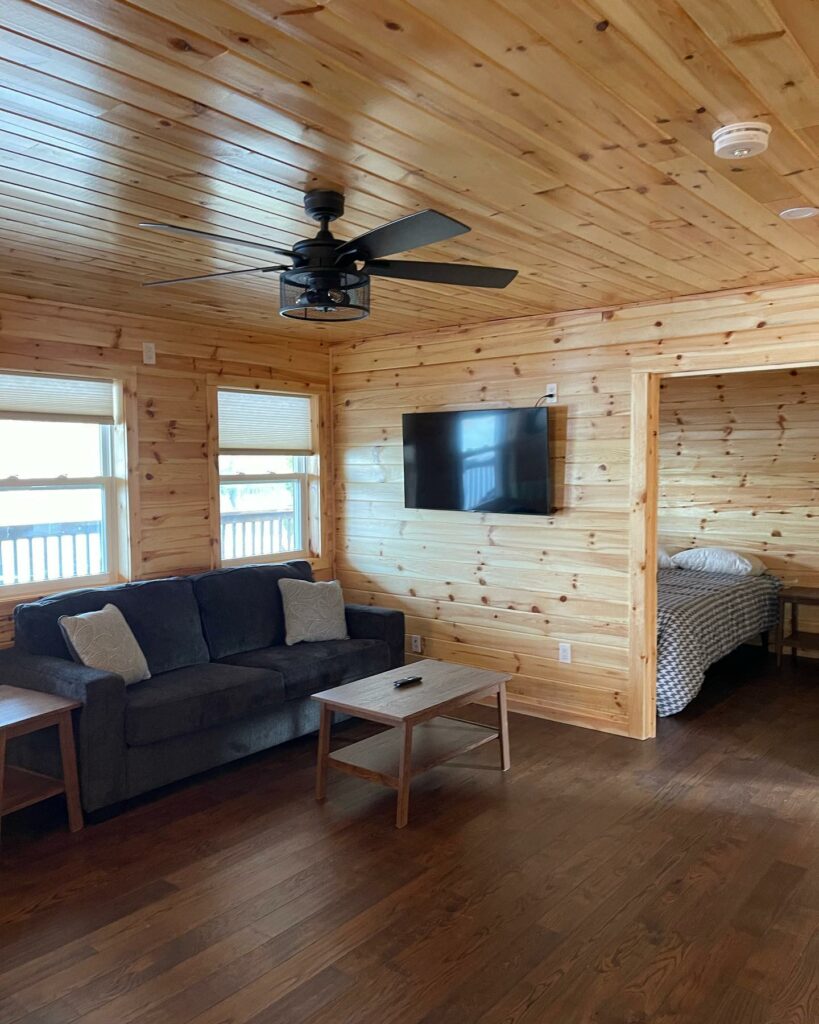 Some of the cottages that you can rent on the French River are:
Riverdale: Riverdale is a waterfront resort in Ontario on the banks of the French River. It offers spacious and cosy rooms with private balconies, river views, and free parking. You can also enjoy the restaurant, the bar, the garden, and the terrace at the resort. The resort is close to many attractions such as the French River Provincial Park, the Mashkinonje Provincial Park, and the Alban Museu.
Presqu'ile Cottages: These french river cottage rentals are located on the south shore of the French River and offer one, two, and three-bedroom units that can accommodate up to six people. They are equipped with hot and cold running water, electric heating, refrigerator, stove, microwave, cable TV, CD player, alarm clock, and a three or four-piece bathroom. They also have a campground for tents and trailers/RVs.
North Channel Cottages: These cottages are situated on the north shore of the French River and offer a family-friendly atmosphere. They have two-bedroom cottages that can sleep up to six people and have full kitchens, bathrooms, living rooms, fireplaces, satellite TV, DVD players, and Wi-Fi. They also have a private beach, a playground, a fire pit, and a boat launch.
The Lodge at Pine Cove: This is a luxury resort that offers 17 cottages that have one to three bedrooms and feature en-suite showers/toilets, porches, fireplaces, and some with kitchens. They also have a main lodge that has a dining room, a library, a lounge, and a bar. They offer various packages and activities such as canoeing, kayaking, hiking, fishing, yoga, spa treatments, and more.
If you prefer to stay at a waterfront resort in Ontario instead of renting a cottage on the French River,you will not be disappointed either. Ontario has many lakes and rivers that offer spectacular views,recreational opportunities and accommodation options.
As you can see,there are many options for renting a cottage on the French River or staying at a waterfront resort in Ontario. Whether you want to relax or have fun, you will find something that suits your needs and desires. So what are you waiting for? Book your getaway today and enjoy the best of french river cottage rentals!